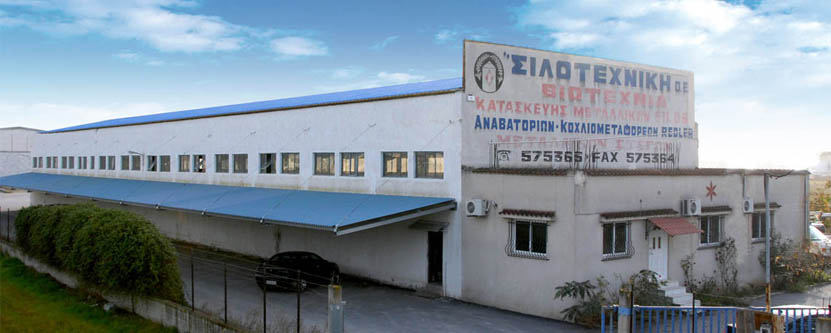 The materials we use are:
i. Excellent quality steel sheets ii. Steel sheets with a high degree of galvanization iii. Special steels The manufacturing of all products is done in our facilities by modern machines which are constantly upgraded following the developments of technology. For this reason the products can be adapted to your own needs.
Η εταιρία μας κατασκευάζει:

1. Flat based grain silos
2. Hoppered silos with 45o cone
3. Hoppered silos with 66o cone
4. Screw conveyors (In pipe or in type U basin)
5. Chain conveyors
6. Bucket elevators
7. Automatic alimentation
8. Belt conveyors
9. Ventilation systems
10. Rollermills
11. Hammermills
12. Horizontal mixers
13. Vertical mixers
14. Pellet machinery
15. Sew machines
16. Baggin machines
17. Electrical panels
18. Dryers
19 Balances
Contact us
Our company manufactures with experience and know-how products of robust construction and excellent performance according to the most modern specifications.
For any questions, please contact us by filling the contact form below. Thank you.
Phones: +30 2410575364, +30 2410575365
Address: 6th klm. of Larissa – Sikourio road, 41500, Larissa, Greece
Εmail: info@silotechniki.gr